| | |
| --- | --- |
| | The Our American Heritage Shop |
The Store with a Unique Focus on Quality Hand Crafted Products from America and Old World Europe
We're Dog People ! (Cat people still very welcomed)

This is Ruby on the Left and our beloved Katie in the middle, on the right is Elizabeth going to help the next customer

We grew up in the retail business and have had our own shop (a real store...not a fake ebay or amazon or other web store since 1964), part time at first while we worked for Sears for 30+ years and then full time. Paid for with our money. We have real brick & mortar shop, where you may come look, touch and feel the merchandise. We have selected items based on quality and integrity, companies and individuals that believe in what they are doing and not just trying to make a quick buck.

We now carry on the Heritage of our parents, who started a business in 1964 and established a well known antique and collectible shop in Chadds Ford, Chester County, Pennsylvania. They featured early American tools, antique furniture, kitchen items and art and crafts from our early American history. The shop's customer list includes collectors, artists, historians and everyday shoppers from the Eastern United States. Her long time customers included such famous artists such as Andrew and Jamie Wyeth who stopped in on a regular basis.

Along the way we've been selected

• Furniture - All hand crafted by Amish artisans from Lancaster County, Pennsylvania

- Hard White Pine Tables, Chairs, Cabinets, Hutches, Bedroom & Occasional Furniture, All around the home

- Oak - Cherry - Maple - Hickory, Recycled Old Bard Wood
• Pottery - All artisan handcrafted from
- Redware & Salt Glaze from Chester & Lancaster counties

- David Smith's Turtle Creek Redware

- Boleslaweic from Poland
(One of the largest selections on the East Coast - 400+ Pieces in stock at all times, mainly Signature Patterns)
- Revol Porcelain from France
- French Stoneware & Table Linens from Provence, France
- Geribi Italian Deruta Stoneware
More Feature items include
• Jewelry
- Amber from Poland & Russia

- 2000 year old Roman Glass

- Turquoise from New Mexico

- Handcrafted Perfume Bottles
• Art
- Bonnie Grilli Originals

- Warren Kimble Americana Prints

- Stained Glass Windows, new & old

- Contemporary Glass Sculpture Vases from Serviente Glass Studios & Kitras Art Glass
A word about Quality . . .
Dad always taught us to spend a little more and get the best, because it will outlast several items of lesser quality and you will always be pleased and satisfied with your purchase. Items that you purchase from "The Heritage Shop" are just that, the best we can find for you, our friends and customers. And you won't find artsy gallery high prices here, we price all our items fairly so everyone can select a fine quality handmade item that's within your budget. If you want cheap junk please go to wal-mart.
---
More Stuff . . .
Try Finding these items at the mall...
• Ironware
- Lancaster County Forgings

- Plate Racks and Shelves

- Pot & Bakers Racks

- Hooks and Hangers
• Garden
- George Carruth Garden Sculptures

- Meadowbrook Gourds

- Birdhouses in Redwood
• Candles
No Hallmark Yankee Candles here !
- "Keeper of the Light" Jar Candles- Choose from over 100 styles, sizes and scents
- Hand Made Lancaster County Amish Pillar & Hand Dipped Taper Candles
- Carol Enders Candles from Down East candle makers in Maine
- Votives & candle accessories
• Gourmet
• Revol Porcelain Cook & Dinnerware

- Gourmet Kitchenware accessories

- Wine Glasses, Including Handmade custom glasses
• Woodware
- Vermont Wood Bowls: Quality Hand Crafted Turned Wood Bowls most from recycled wood

- Walnut, Cherry, Maple and Mesquite Bread Boards and Bowls with Turquoise Veining fro the Southwest

- Hostetter - Handmade Ozark Hardwood cutting boards
So Many More things . . .

Teddy Bears!
. . . . and
• A Christmas Shop year round

• A Halloween Shop year round
So...Get the Gang and Come on down..
Visit with Ruby & Elizabeth
Support Rescues
---
Please use your browser's BACK button to return to the previous screen or press the "Back" Button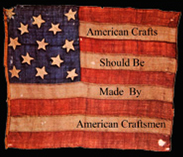 - Security Policy - Privacy - Purchase Policies - Shop Products
Copyrighted © ® & TM: 2015 - All rights reserved - PCG Web Inc.
All Images & content property of PCG Web. Inc. with permission of
artists and manufacturers - NO Reproduction by any means without express written authorization