The Our American Heritage Shop
Home Page - Searches
If your question is : How do I purchase an Item from your website ?
Answer: We do NOT use a traditional shopping cart - Please just call us at our toll free number, 866-884-3299 Tuesday to Saturday, 10AM to 5PM Eastern time. If this time frame is not convenient, just call when you can and leave a message that includes your name, what product you are interested in purchasing, and a phone number and time when we can call you back.
If your question is : What is the shipping cost for an Item from your website ?
Answer: We use Federal Express Ground Shipping - We have found that they provide superior service in terms of speedy delivery, lower cost rates and minimal damages. Our damage rate is less than two packages per 1000 pieces shipped. We don't like to disappoint anyone and we wrap your items very carefully.
We also provide Federal Express shipping for 3 Day, 2nd Day and Next Day deliveries. We can not provide you with the exact cost until your item is packaged and weighed, your exact address is then entered into FedEx's online shipping service which then prints the label and finally gives us the cost. We charge you what they charge us, they are no other fee or charges added. Sales tax is collected for shipments to Pennsylvania only. If you gave us an email address you will receive shipping confirmation from FedEx after the item has been shipped and the package has been scanned by the FedEx system. You MUST set your spam blocker to receive emails from FedEx.com to get this information.
Please use common sense, if you are out in the woods somewhere it is going to cost more for delivery. They are surcharges for rural deliveries from FedEx and other services.
We Ship Furniture via PackShip USA, they pickup finished pieces at the craftsman places, after we have inspected it, they blanket wrap the piece, take it back to their depot, where they wrap it, box it and ship it to you. You can have White Glove service where the furniture is brought into your home or curbside, where it is dropped off to you at an agreed time and you bring it into your home. The furniture is fully insured. We will deliver locally up to 150 miles or arrange to meet you half way.
You can go to FexEx.com and put in your zip code, our shipping zip code is 19073 and this will give you an estimated cost.
Please Note: Sorry but We DO NOT Ship to APO addresses, Canada, Alaska, Hawaii or anywhere outside the Continental United States. If you have a friend or relative in the United States we will gladly ship to them and they can ship the package to you. Why ...too many damages in shipping to those places.
If Your question is about wholesale ? We are a retail store, sorry we do not wholesale, nor can we direct you to any manufacturers of the products we sell.
I don't see a product on your website or the item is marked "SOLD" ? We sell only what you see except for furniture, which can be customized in many ways. But for other items if you don't see it, we don't sell it or have it in stock. We take great care to keep our website up to date, usually we update every few hours.
If a product is marked "Sold", it means what it says...we do not have it, it's been sold. Items that have been reordered will be marked as such or will be marked as "Special Order" in which case call us and we will order one for you. Remember the goods we sell are artisan hand crafted, they are not sitting around on a shelf in some warehouse. As with any hand crafted item no two are exactly alike, please do NOT try to match previously purchased items. It they are not a match, sorry but we do not accept returns on that basis. These are hand crafted individual works and they vary, the pictures are representative of the items, the picture may not be exact. We can not take a picture of every single item.
If your question is: Do you have a catalog ? Sorry, but due to the number of items we sell we do not have a catalog.
Still have a question ? Call us at 866-884-3299 or mail us by clicking on Bernie below, Thanks
When you Email us: Please include your Name, City & Zip Code, a phone Number would be helpful. We don't do sales calls or add your email to any mailing list, we use NO Outside ads or services. We will only call or email to answer your question.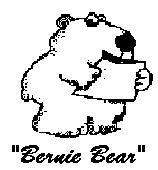 ---
Copyrighted © ® & TM: 2002-2018 - All rights reserved - Our American Heritage Web Shop, Inc.
All Images & content property of Our American Heritage. Inc. with permission of
artists and manufacturers - NO Reproduction by any means without express written authorization