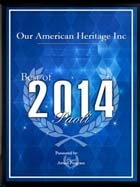 Now a Six Time Winner 2014
Best Of Chester County, PA
Now a Five Time Winner 2012
Best Of Chester County, PA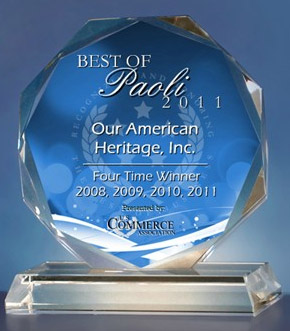 Four Time Award Winner 2011
Best of Chester County, PA
Main Line of Philadelphia, PA
Gifts, Home Decor,
Stoneware / Pottery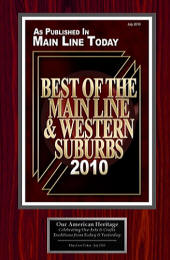 Best Pottery & Gifts - 2010
Chester, Delaware, Montgomery
Counties Pennsylvania
For the third consecutive year,
We are pleased to announce that
The Our American Heritage Shop
has been selected for 2010
Best of Paoli Retailers Award
Gift and Home Decor Shop category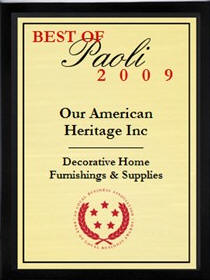 Best Of Paoli, Chester County, PA
Best Home Decor Store - 2009
Best Gift Shop - 2009
Best Of Paoli, Chester County, PA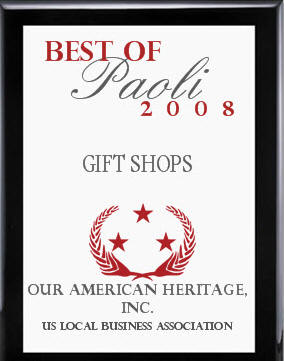 Best Gift Shop - 2008
Best Of Paoli, Chester County, PA
Eglomise Designs
Can be Personalized
College & University
Commemorative Gifts
Paperweights, Pictures,
Mirrors, Picture Frames,
Jewelry, Clocks

New ! Personalized
Children's Gifts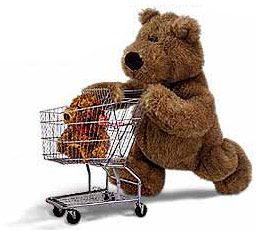 We Feature Quality Hand Crafted Products
This site is best viewed at present on a desktop or laptop computer
We are working on a Mobile Version of our site

Just Call Us Toll Free - 866-884-3299 Mon to Sat 10AM to 5PM Eastern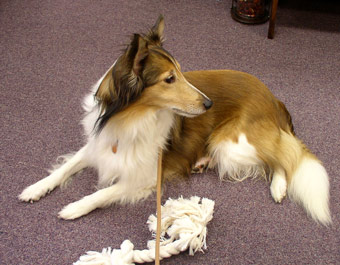 Meet Our Rescue Girls, Elizabeth & Ruby
On the left our Elizabeth, Rescued from Far Point Collie Rescue in Central PA.
That's her sister Ruby the Sheltie on the right Rescued from Northern Chesapeake Sheltie Rescue
Witch Balls were very popular in the 18th century, but their actual origin is thought to be much older. For well over 300 years, hollow glass spheres have been hung in windows to ward off witch spells, evil spirits and ill fortune. Hanging these decorative balls in the window is thought to tantalize evil spirits. The evil spirit is mesmerized by the ball's reflective beauty. When the spirit touches the sphere it is absorbed and trapped in the web-like strands of glass insode the ball.

Large Round Amber Pumpkin

by Kitras Glass

Rust, Orange (Below) 3 Sizes

18

.5"wide x 11.5"deep x 28"high - $ 178

The Our American Heritage

News Ticker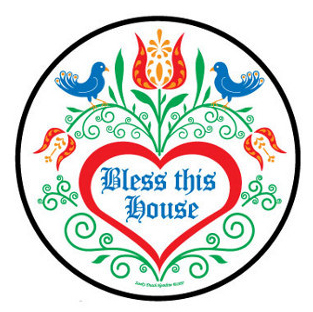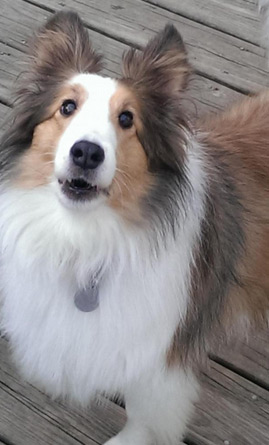 Adopt A New Best Friend
---
We Feature Amish Made
Furniture from Chester &
Lancaster County, Pennsylvania
For Your Home
Pottery & Stoneware...
Polish, French, Italian,
Russian, Irish,
Salt Glaze & Redware
Cherry or Walnut Bowls