Click on Pictures to View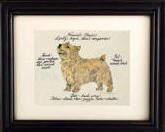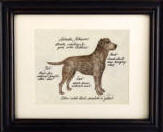 Hand Painted AKA Breed Dog
Pictures with descriptive traits.
Painted on antique parchment,
matted in eggshell, framed in an
antique black finish wood frame
size is 16&3/4" by 13&3/4"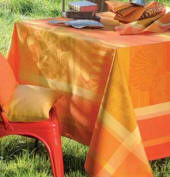 Garnier Table Linens 2015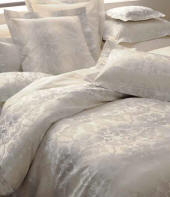 Garnier Bed Linens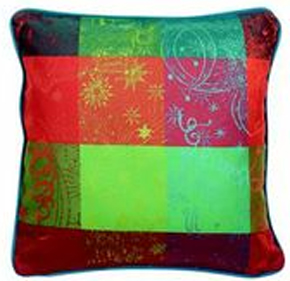 Garnier Decor Pillows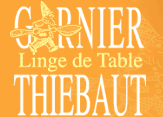 Garnier Table Linens
from Provence, France
Table Cloths, Bed Linens,
Tea Towels, Yard Goods
Throws, Pillows & Cushions
"Green Sweet" Stain Resistant
Keepers of the Light
American Made Candles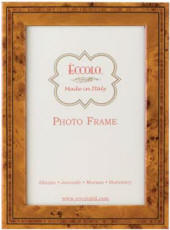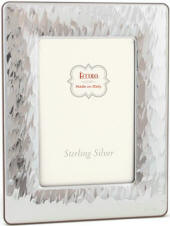 Eccolo
Italian Silver & Wood Picture
Frames - Journals - Albums
Guest Books - Wine Journals
Made in Italy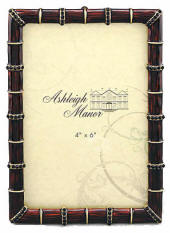 Classic Pewter Frames by
Ashleigh-Manor
Choose from over 100 Styles
Hand Made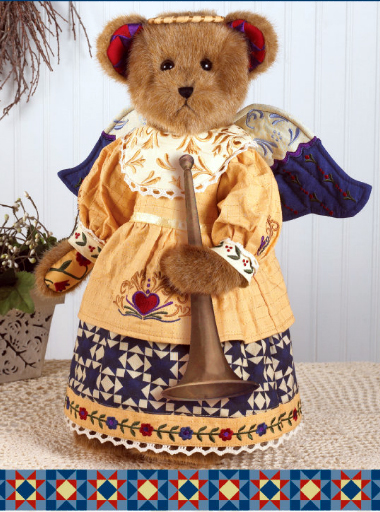 Limited Edition
Jim Shore Boyds Bears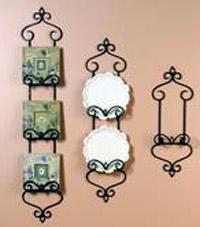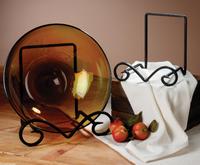 Plate Racks & Bowl Stands
Hooks, Hangers, Easels
Ornament Stands, more
Tripar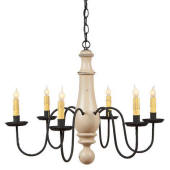 Colonial Lighting
Hand Turned Wood & Wrought Iron Fixtures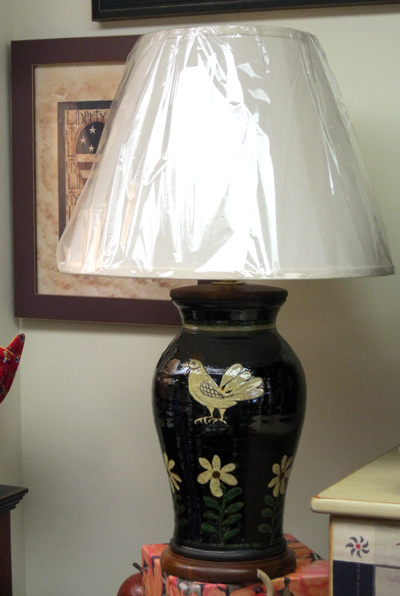 Turtle Creek Lamps
Redware
Hand Made in USA
Lamps Also Available in Salt Glaze from Rowe Pottery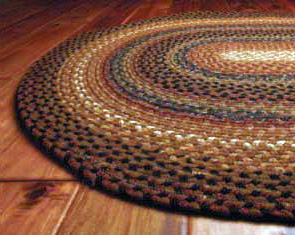 Cotton, Jute & Wool
Braided Rugs
Oval, Rectangular, Runners
Rounds, Squares, Custom Sizes
Also Indoor/Outdoor Stain Proof
Penny & Primitive Rugs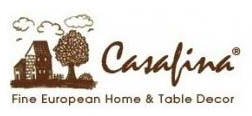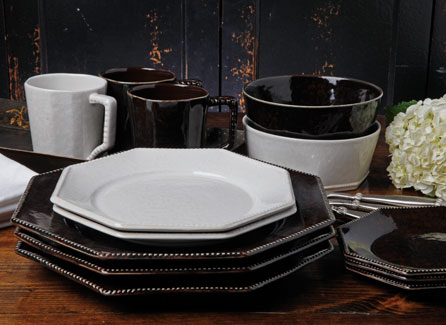 Casafina
Fine Stoneware
Imported From Portugal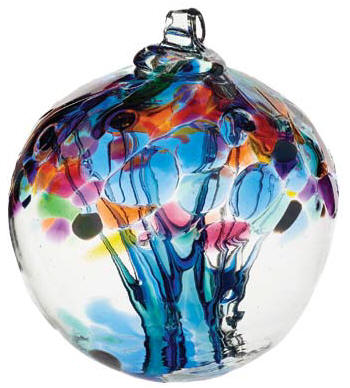 Tree of Caring
Kitras Globes - Trees of Seasons
Tress of Enchantment,
Trees of Inspirations,
Trees of Life's Pathways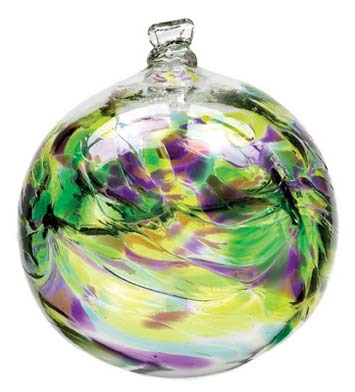 May's Birthday Globe
Emerald Birthstone
Kitras Glass
Fairy Orbs, Witch Balls, Van
Glow Disks, Oil Lamps,
Diffusers, Plates, Vases,
Garden Spires & Lamps
Hand Made in Canada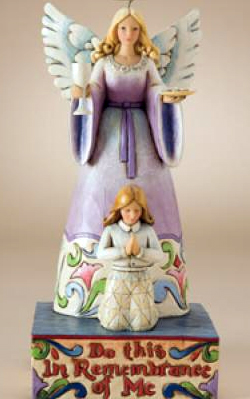 Jim Shore
First Communion Angel
for Boys or Girls
also for Christening
Heartwood Creek & Disney
Collectables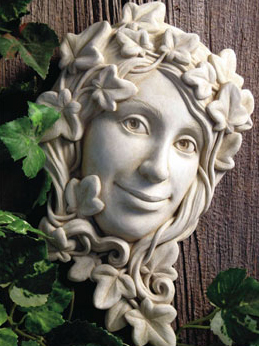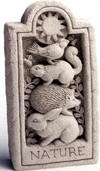 by George Carruth
Use Indoors or Outside
Made from Concrete
Will Hang or Stand
Hand Made in the USA
Need a Unique Hand Made Gift ? - We're the Place !
We're always open for web business just call us Toll Free 866-884-3299
Note: We Update our site several times daily
Click Pictures to View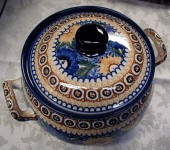 Cermika Artystyczna
Specializing in Signature
Polish Boleslawiec
Stoneware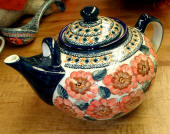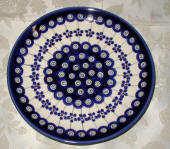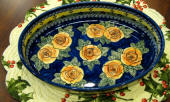 Zaklady
Traditional & Signature
Polish Stoneware
Ulster Irish Linens
Hemstitched & Damask Linens
Table, Kitchen & Bed Linens
Irish Linen Handkerchiefs
Hand Made in Ireland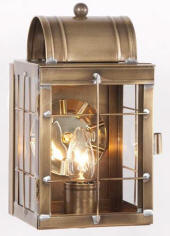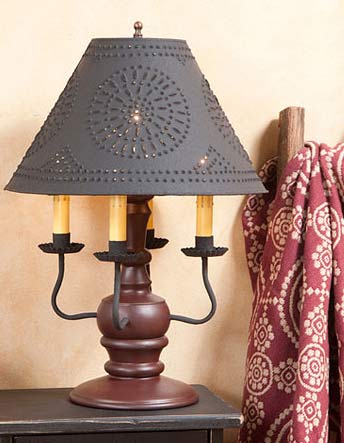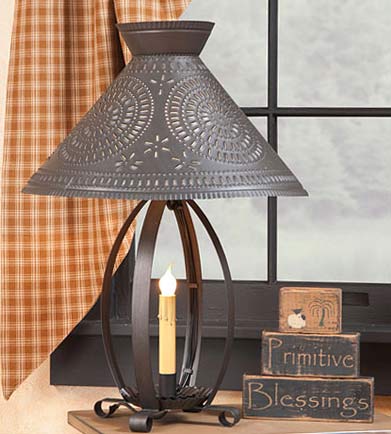 Tinware Accent Lamps
Made in Pennsylvania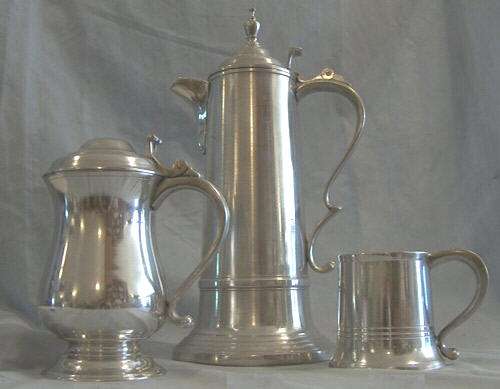 ASL Colonial Pewter
Artisan Hand Made from Old
American Colonial Molds
ASL Pewter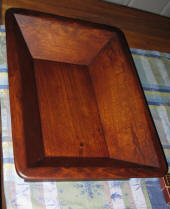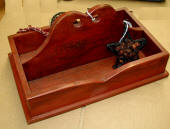 Shaker Trays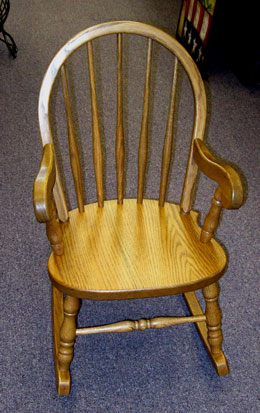 Amish Children's Furniture
Handcrafted in Oak
Also Doll Furniture
Made in Chester County, PA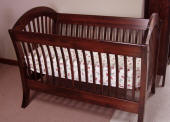 "Meant to Grow"
Fine Hardwood Childrens
Furniture - Cribs - Beds
Dressers - Chests - Armoires
Desks - Toy Boxes - Chifforobes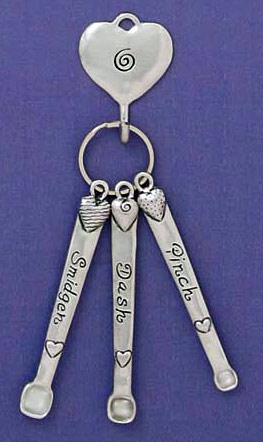 Smidgen, Dash & Pinch Measuring Spoon Set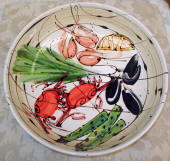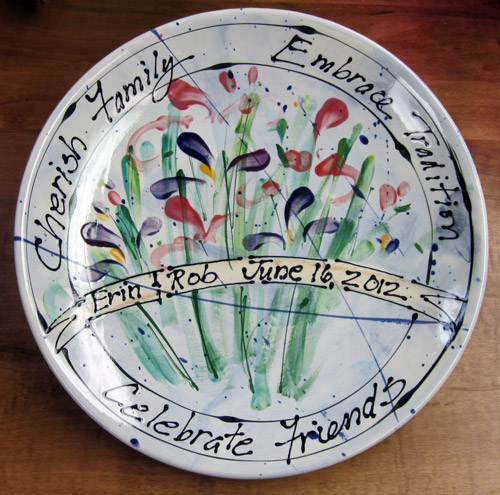 Donna Toohey
Chesapeake Bay Pottery
Hand Painted Stoneware
Hand Made in USA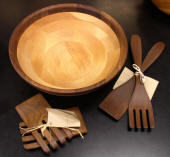 Hand Crafted Wood Bowls
Cherry, Walnut & Maple
Hand Made in the USA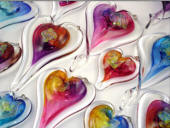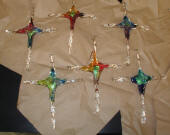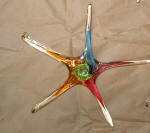 Luke Adams Glass
Hand Blown - Twists - Hearts
Stars - Crosses - Pumpkins
Hand Made in USA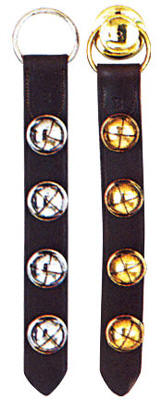 Belsnickel Sleigh Bells
Available in Solid Brass,
Antique Brass Musicial
or Chrome Bells
Also Less expensive
Plated Brass Bells
Amish Made Pet Dishes
Wood or Poly, 1, 2 or 3
Bowls, 4 Heights
Recommended by Elizabeth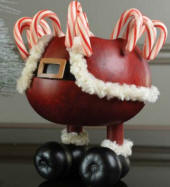 Meadowbrooke Gourds
New ! - Santa's Pants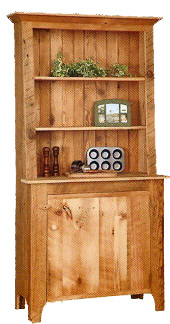 Old Barn Wood
Slantback Kitchen Hutch
Piece above is available now
Amish Hand Crafted Furniture
from 160 year Old Wood Salvaged from old Barns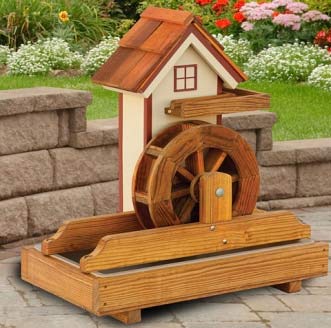 Amish Water Wheels
Karol Wojtyla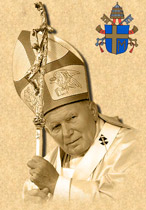 Saint John Paul II 1978-2005
An Extraordinary Polish Priest
who changed history and our world
Want Unfinished Furniture ?

Finished or Unfinished

Available in Pine or Maple

Primitives by Sam

Small Hoosier Cupboard

Has One Shelf inside bottom Cabinet

1 large drawer, 1 pull out cutting board

4 Raised Panel Doors, 2 Glass Doors

with one shelf, Pull Out Serving Board,

2 drawers in buffet & 2 small in hutch

25"Wide x 13"Deep x 74"high

Black Painted Fine Finish with

Honey Stain Interior w/Varnish

$ 888

Available Today !

J&J Woodworks

Small Corner Cupboard

Black with Michael's Cherry

75"high x 28.5"wide x 14.5"deep

uses 20.5"wall space either side of

corner, base unit 33"high

One shelf in base cabinet

$ 363

Available Today !
Creating Lifelong Heirlooms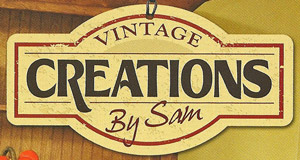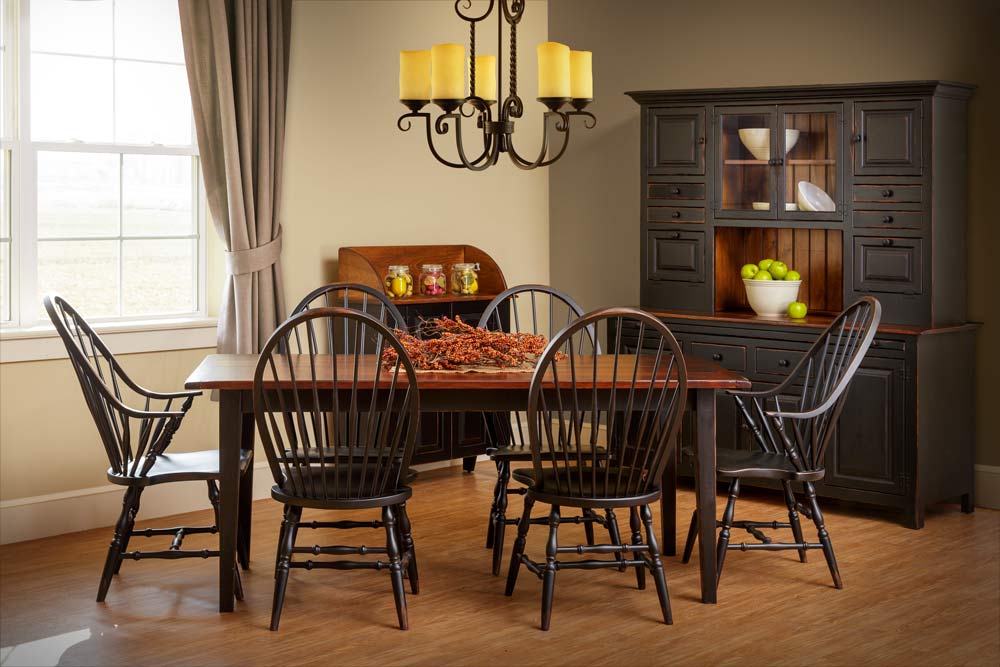 This Furniture may have a Fine Finish, a Distressed Finish or an Antiqued Finish
Mission More Your Taste ?

Fine Upholstered Furniture in Fabrics

or Leather - Chairs, Loveseats, Sofas

Recliner Chairs & Loveseats & Sofas

Perhaps More Contemporary ?

The Craftsman Collection

Just Call Us Toll Free - 866-884-3299 Tue to Sat 10AM to 5PM Eastern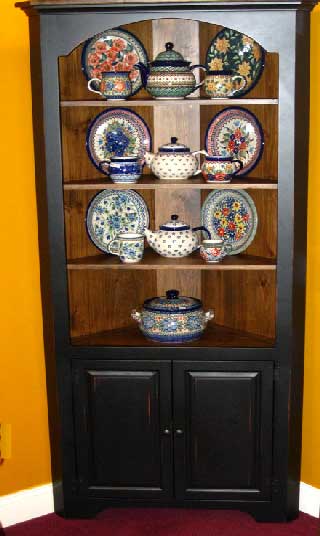 Sample of a Fine Hand Made
Corner Cupboard made by
J & J Woodworks
Amish Craftsmen who
Specialize in Fine
Finished Solid Wood
Northern Pine Furniture
Also Feature Wormy Maple
Table Tops & Chairs
View J&J Woodworks Pages
To See All Corner Cupboards
> Click Here <
Another Way to Browse our Amish Made Furniture Offerings
We are compiling each furniture type on a single page
See Furniture that is Ready to Go Right Now
See Dressers, Chest of Drawers, Nightstands, Armoires - Click Here
See All Available Entertainment Centers - Click Here
See All Available TV Stands or Consoles - Click Here
Need to Know your TV Size to see if it will fit ? Click Here for Our Chart
See All Available Coffee Tables, Hall & End Tables - Click Here
See All Available Jelly Cupboards & Pie Safes - Click Here
See All Available Dinning Hutches - Click Here (Still Adding to)
See All Available Home & Office File Cabinets - Click Here
See All Available Leg Tables & Trestle Tables - Click Here
See All Available Bar Stools or Bar Chairs - Click Here
See All Available Gathering or Pub Tables - Click Here
See All Available Home & Office Desks - Click Here
See All Available Corner Cupboards - Click Here
See All Available Children's Furniture - In the Works
See All Available Buffets & Servers - Click Here
See All Available Pantry Cupboards - Click Here
See All Available Dinning Chairs - Click Here
See All Available Pedestal Tables - Click Here
See All Available Kitchen Islands - Click Here
See All Available Curio Cabinets - Click Here
See All Available Bookcases - Click Here
See All Available Beds - Click Here
The Above List ALL selections from our Amish Craftsmen in those Catagories
Amish Made Poly & Cedar Outdoor Furniture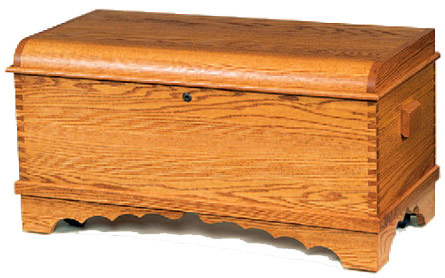 Amish Hand Crafted Cedar Chests - Blanket Chests - Trunks - Toy Boxes
- Coffee Tables - Window Seats - Wedding Chests - Quilt Chests
---
Tin Woodsman Pewter

Pewter Measuring Cups Sets & Spoons, Canisters,

Garlic Pots, Salt Pots, Sugar Jars, Pet Treat Jars

Used by Paula Deen on her Cooking Shows

Moose Spoon Set

Salt / Sugar Jar

Pewter Cup Sets

Looking for Moose, Bamboo or Heart to Heart Patterns ? We Have Them

Looking for Pottery with the Pewter Finals ? We Have Them
---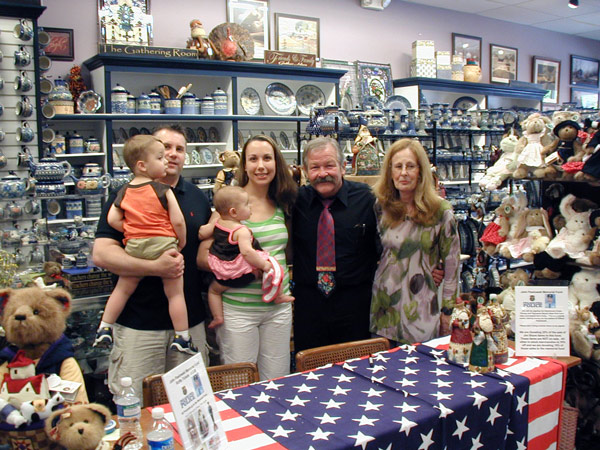 A Very Heartfelt Thank You to Jim Shore, American Folk Artist
who volunteered his time and expense to come for
our Officer John Pawlowski Memorial Benefit
John was a Philadelphia Police Officer killed in the line of duty on Feb 13, 2009
---
Cermika Artystyczna
Fine Signature Level Polish Stoneware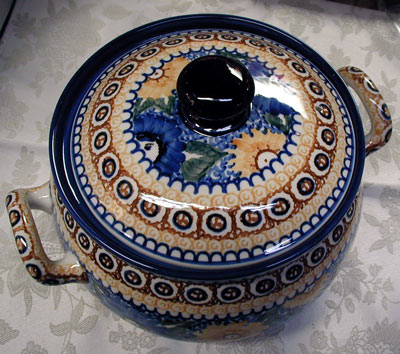 Zapraszamy!
"Welcome to Our Home"
Specializing in Signature / Unikat Polish Stoneware
---
See Ruby (Our Puppy Doggie) Run!

When you see something you like...call us

we like talking directly to our customers

and Ruby will run with us to fill your order - Woof !

866-884-3299 or 610-695-8151
---
The Our American Heritage Shop
Information & Sales: 610-695-8151
Orders Only: 866-884-3299
Gift Certificates Available from $ 25 and up
To Shop Our Store click on any picture or for a menu of all items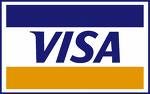 Visa - MasterCard - Discover - American Express
---
Event Listing & Info for the Shrine in Doylestown, PA - Our Lady of Czestochowa