Meet Master Signature Artist Maria Starzyk
Courtesy of Ceramika Artystyczna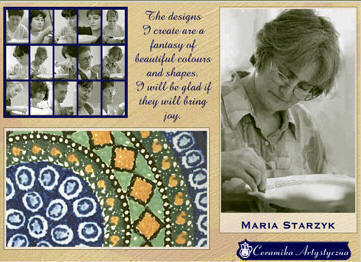 "The designs I create are a fantasy of beautiful colors and shapes. I will be glad if they will bring joy."
My first patterns were often random combinations of geometric and floral motives. In time, however, and as I became more experienced, they have become elaborately stylized. The chief and recurring motive in my works is a floral border. Colors are prompted by my imagination, and the rest is inspired by the beauty of nature.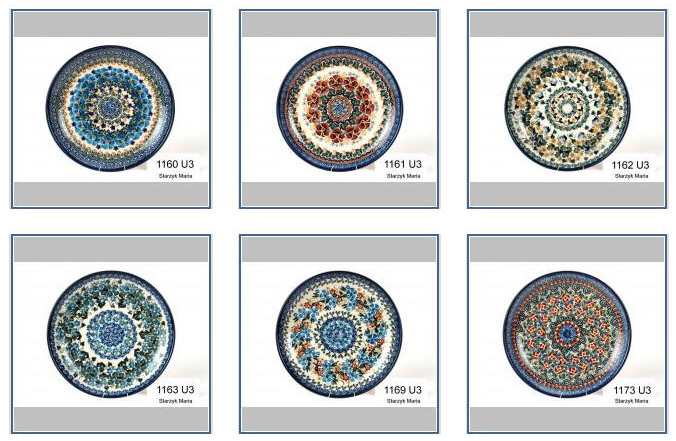 Return to Ceramika Artystyczna Information Page
---
Home - Security Policy - Privacy - Purchase Policies - Shipping - Shop Products
Copyrighted © ® & TM: 2002-2018 - All rights reserved - Our American Heritage Web Shop, Inc.
All Images & content property of
Our American Heritage, Inc. with permission of artists and manufacturers
NO Reproduction by any means without specific written authorization