| | |
| --- | --- |
| | Our American Heritage |
The Store with a Unique Focus on Quality Hand Made Products from America and Old World Europe
| | | |
| --- | --- | --- |
| | Polish Traditions - STO LAT | |
Home - Security Policy - Privacy - Purchase Policies - Shipping - Shop Products
Happy Birthday
Sto Lat! - May you live a hundred years
This Traditional Polish Song is often sung during a birthday celebration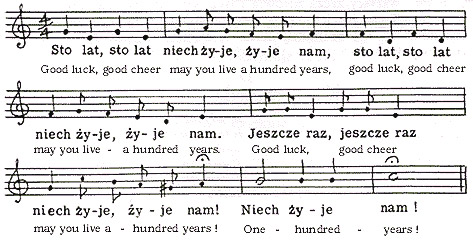 ---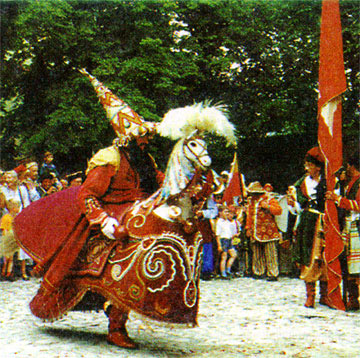 Lajkonik
To commemorate Poland's victory over the Tatars, in 1241, the Lajkonik Parade is held each Spring in the Market Place of Krakow, Poland.
A disguised Tatar warrior with a hobbyhorse fastened to the waist, called Lajkonik (lie-KOH-neek), in Polish, prances around chasing people with his mace celebrating the occasion with dancing and merrymaking. It is said that if he touches you with his mace, it brings good luck throughout the year!
Our Thanks to the Polish American Cultural Center
Home - Security Policy - Privacy - Purchase Policies - Shipping - Shop Products
Copyrighted © ® & TM: 2002-2018 - All rights reserved - Our American Heritage Web Shop, Inc.
All Images & content property of Our American Heritage. Inc. with permission of
artists and manufacturers - NO Reproduction by any means without express written authorization