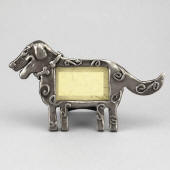 (Click on Picture to Enlarge)
Fido
AM7015-01
Pewter
Available in 3x2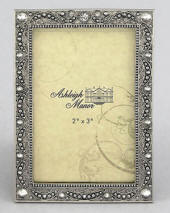 (Click on Picture to Enlarge)
Georgian
AM6961-01
Pewter
Available in 2x3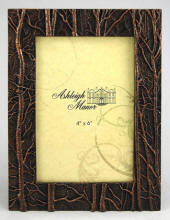 (Click on Picture to Enlarge)
Trees
AM6780-79
Brown Washed Pewter
Available in 3x3
Available in 4x6
(Click on Picture to Enlarge)
Trees
AM6780-01
Pewter
Available in 3x3
Available in 4x6

The Crosby & Taylor Tin Woodsman Story
Tin Woodsman Pewter is both decorative and functional, presenting buyers with a solid line of products that are proven good-sellers. At the top of this list are the company's signature measuring spoons and measuring cups. Also highly popular are the coffee scoops and coffee canisters, key racks, hooks, and switch plates. Christmas ornaments, nativity sets, and candle holders sell throughout the year.

All products are designed and produced in Eugene, Oregon. The company is known for its consistent high quality of product, excellent customer service, and quick turn-around on shipping.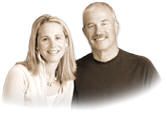 Tin Woodsman Pewter was born in 1984, when Jim and Deborah Chapman's closest friends decided to shut down their pewter studio to pursue other interests. Deborah leapt at the idea of learning pewtersmithing from them and turning their business into a hobby of her own. Within three years, it was obvious that Deborah's "hobby" was taking over the Chapman home. In time, the family became full-time pewtersmiths.

In true renaissance fashion, the Chapmans are continually inspired by their diverse backgrounds. Deborah holds a masters' degree in French Literature from The University of Oregon and Jim graduated from Notre Dame University's Great Books Program. Deborah studied abroad in Belgium, Turkey, and France. Jim volunteered for the Peace Corps in West Africa and worked for three years in Venice, Italy as a writer, translator, and guide.

Designing pewter together has been a natural extension of their individual artistic explorations—Deborah in ceramics and costume design, and Jim in woodworking and bookmaking. Without the constraints of a formal background in metalsmithing or jewelry design, they have succeeded in producing a look that is unlike any other.

Enjoy the result of the integration of beauty and function, home and work, passion and craft, which has become The Tin Woodsman Pewter Company.